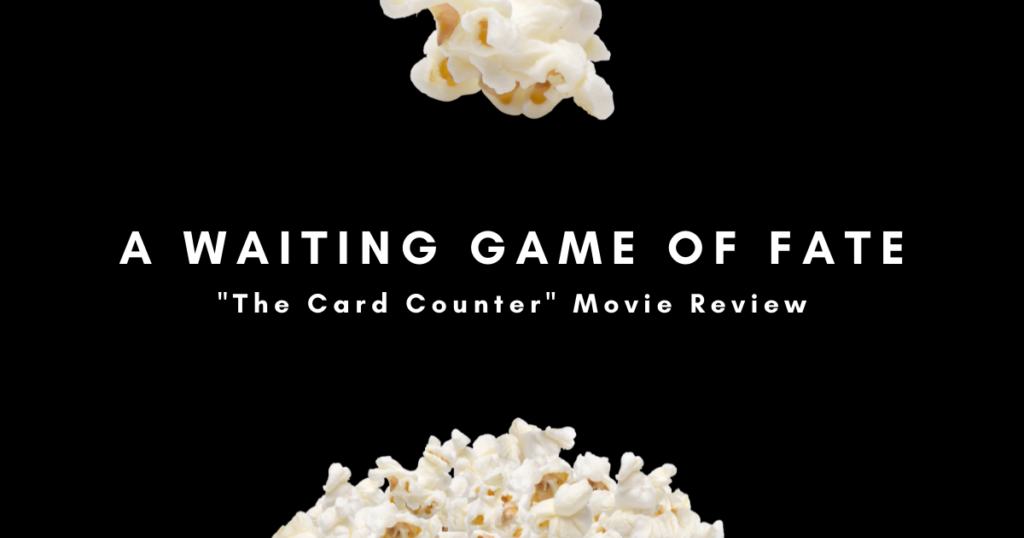 Story and image by JAVIER DOSAMANTES
Pima Post
Redemption and fate have a unique relationship, although the latter is not always reciprocal to anyone or anything.
Paul Schrader continues to explore this in his new film "The Card Counter," a movie about a mysterious and disciplined lonely gambler who thinks he can outlast his fate by walking in circles.
Leonardo da Vinci is best known for the Mona Lisa, the Detroit Lions for being proverbial losers and Schrader for writing about morally flawed and darkly complex antiheroes.
William Tell (Oscar Isaac) is the latest Schrader protagonist. He continues a famed lineage of characters that includes Travis Bickle from "Taxi Driver" — the iconic film directed by Martin Scorsese and written by Schrader.
Isaac plays this character archetype brilliantly by visibly bottling up his most intimate feelings. He lets them out just enough for the audience to take a peek into his darkest secrets.
In this incarnation of the Schrader antihero; the lead is an ex-military interrogator who became a professional gambler after serving eight years in a military prison.
He travels the country from casino to casino, motel to motel, trying to live in a real-life purgatory of loneliness until he can find redemption. But his disciplined and resolute lifestyle is upended when he fatefully wanders into a global security convention in an Atlantic City Casino.
Tell walks into a symposium imparted by Major John Gordo (Willem Dafoe), and upon hurriedly leaving the room mid-presentation, he is recognized and approached with an offer by the young Cirk Baufort (Tye Sheridan).
After this consequential scene and subsequent revelations, Tell contacts La Linda (Tiffany Haddish) — a representative of big-money gambling investors — and takes her up on an offer he previously had declined.
In just a matter of days, William Tell walks straight into fate's hands after wandering in circles around its path, trying to find redemption.
The acting by Haddish and Sheridan is solid, and both have great chemistry. Dafoe continues to prove he is a Top 5 character actor of all time. But Schrader seems to have lost his fastball in writing dialogue.
However, he did bring his A-game with Isaac's internal monologues, which are delivered perfectly with patience and somber.
"The Card Counter" is an unmemorable film with memorable acting and writing that helps to guide us through a raw reality that at times made the audience gasp and murmur during a couple of haunting scenes.
The movie's pace is deliberately slow to build tension as we follow William Tell on his pursuit of redemption — raising the stakes scene to scene. An ambiance encapsulated by one of our antihero's gambling maxims: "Poker is all about waiting. Then something happens."