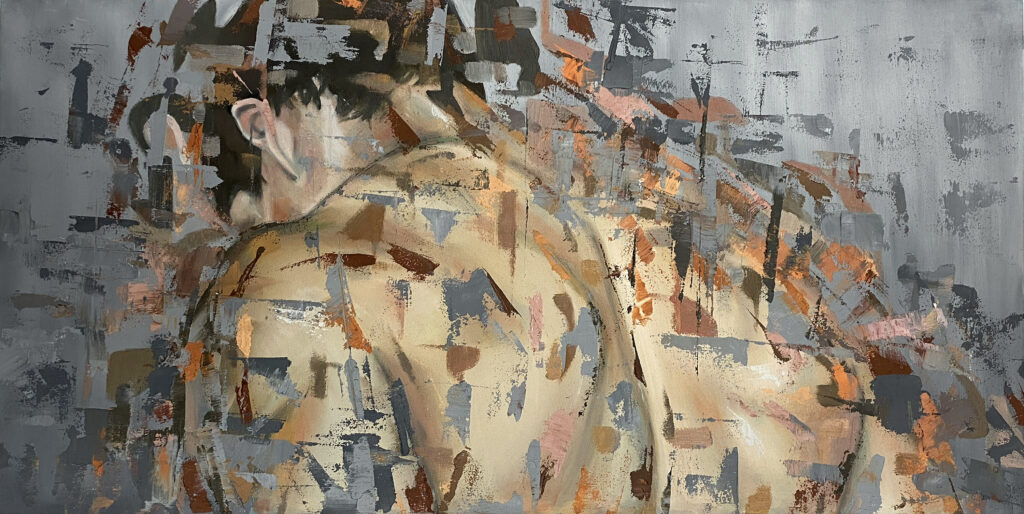 The submission window for the 2024 issue of SandScript will open in September 2023.
What is SandScript?
SandScript is Pima Community College's award-winning, student-run art and literary magazine. The magazine has been published since 1990, and features student works of visual art, poetry, and prose which are as exciting and diverse as the Pima student body itself.
We invite and encourage you to submit your work for consideration in the 2024 print and digital editions.
You need not be a visual art or writing major, you just need to have something you want to say because we want to hear it. We are excited to experience all of the creative energy that Pima students have to offer. The call for submissions runs each year from the beginning of October through the end of February with the magazine coming out in May.
The Community College Humanities Association awarded SandScript First Place in the national contest for the best literary magazine in 2015, 2016, 2017, 2018, and 2019. (No contest was held in 2020 and 2021, due to the pandemic.) The contest was on hold during the pandemic years, and upon resumption, SandScript won awards for poetry and visual arts submissions in the 2022 edition.
Read the Digital Editions of SandScript here! 2020, 2021, 2022, and the Expanded Digital Edition of 2023 are now available. The digital editions have over 25,000 views total as of May 2023!
Take a virtual "Gallery walk" of the artwork included in SandScript 2022 and SandScript 2023.
2024 Submission eligibility:
Submissions for the 2024 issue will open in September 2023.
SandScript is open to current Pima Community College students only.
To be considered for SandScript 2024, you must have taken at least one class in the Summer or Fall of 2023 or be currently enrolled in a class for Spring of 2024.
Student employees of the college (tutors, student employees, federal work-study employees, etc.) are eligible and encouraged to submit their work.
Submissions are not accepted from full- or part-time faculty or full-time employees; please note that Cababi, SandScript's sister publication, is dedicated to publishing the art and writing of Pima staff and employees.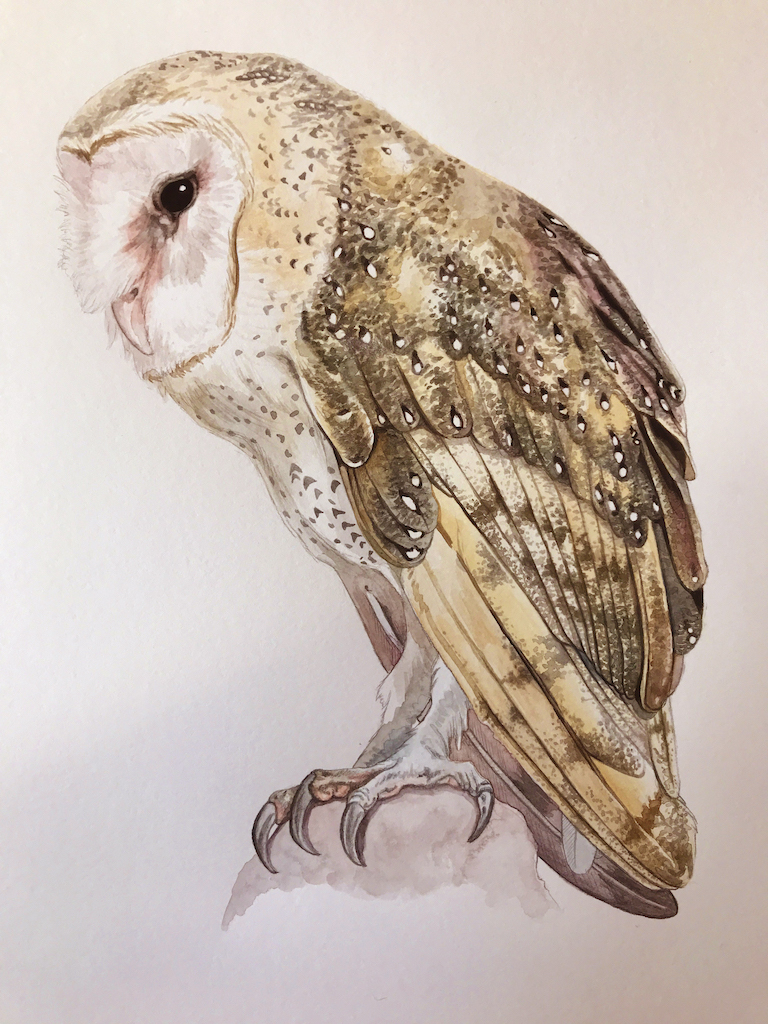 Note to Authors and Artists Submitting to SandScript:
Submissions are accepted for SandScript 2024 starting in September 2023. The reading period for SandScript 2024 begins in January 2024. All submissions will be reviewed and selected by the SandScript staff of WRT 162, Literary Magazine Workshop. The class is responsible for the entire process, from seeking submissions, curating the magazine, to the final product launch of the print and digital editions of the magazine.
Student identities remain anonymous throughout the selection process in order for the staff to remain unbiased when experiencing each piece; works are identified to staff only by A number.
The SandScript staff will reach out to artists and authors in early April 2024 regarding the status of their submission, and give notice of if their work has been accepted and will appear in the print edition or the expanded digital edition. Also, if needed, genre editors may reach out to contributors via email to work closely on any edits that may be needed prior to publication.
Please read the instructions carefully and ensure you have read and understood our 2024 guidelines.
SandScript 2024 Submission Guidelines:
A maximum of 6 visual artworks, 3 works of prose (fiction, non-fiction, or both), and 6 works of poetry.
All works should be previously unpublished. Submitting previously published works could result in the rejection of all submitted material.
Please do not attach your work via online storage such as Google Drive. We cannot always open cloud files, and then we would be unable to view your submission.

A separate submission for must be submitted via email for each genre.
You may submit multiple works within the following parameters:
Visual Art Submissions:
For art, we are seeking works that show a connection to the human experience. We want works that stir the viewer's emotions, elicit awe and wonder, create an experience, or simply make us think twice about the world around us. We ask that photographic images are high-quality, so that the viewer may experience your art to its fullest.
All forms of visual art must be submitted in a digital format, either scanned or photographed.
Digital versions should be at a resolution of at least 300 DPI at 8″ X 10″. The preferred files are JPEG and TIFF.
Proper presentation of your visual art is essential to receive consideration.
Digital files should be in CMYK color mode; if they are not, we may have to adjust them for printing. Do not embed a specific color profile.
Please title each work and label each submission with your Pima A number and the work's title.
Prose and Poetry Submissions:
Prose Specifics: For fiction, we are interested in stories that guide us to an understanding of the human experience. We want to experience the worlds you have crafted and dreamt, the characters that you have connected with, and the stories that are begging to be told.
For nonfiction, we are looking for academic essays, personal essays, and memoir that provide unique perspectives, share experiences that connect with the audience and allow silenced voices to be heard. A note on academic essay and prose submissions: we welcome academic essays and long prose for consideration, and academic works selected for publication will be published in full in the digital issue, and will be published as an excerpt in the print edition.
Both fiction and nonfiction pieces must be typed, double-spaced, with one-inch margins, 12-point Times New Roman font. Submission length for all prose is maximum 2500 words.
For academic essay submissions, include the entire essay as well as an excerpt (in other words, a paragraph or section of the essay) for consideration. Excerpts should capture the "heart of the matter" and encapsulate the main idea and style of the piece. (As noted above, academic writing will be published in full in the digital issue, and the excerpt will appear in the print edition.)
Please put the word count in the upper-right-hand corner of the first page, and number all pages except page one.
Below the title, type whether the work is fiction or nonfiction.
Finally, carefully check your work (or, better yet, have someone else check it) for spelling, grammar, and punctuation errors.
Poetry Specifics: We seek poems that play with language, challenge the rules of form, or simply excite the reader.
Poetry must be typed in a legible font. Typically, your poem would be typed in 12-point Times New Roman. However, we understand that poetry abides by its own rules and conventions. If your poem calls for another legible font or size, please explore your creativity. We ask that your poem be formatted the way you want it to appear in SandScript.
Only one poem per page. Individual poems should not exceed five (5) pages.
Prose and Poetry:
Your name should not appear anywhere on the files you submit — not in the digital file name, header, footer, by-line, or in the manuscript.
Title each work.
Type your Pima A number in the upper left-hand corner of your work (page one only for multiple-page works).
Submission Form:
Please be sure you have followed all directions for efficiency when organizing submissions.
Submissions will be emailed to [email protected]. In the subject line of your email, state your name and whether the submission is visual art, prose, or poetry. A separate email is required for each genre, e.g. three (3) photographs and one (1) poem would need two separate emails. You MUST include the following information in the body of your email, attach your files and send.
Full Name
Complete address to include city and zip code
Phone number
Your Pima student "A" number
Email address. Note: provide the email address you regularly check. This does not have to be your Pima email address.
Titles of submitted works.
For written work: State the literary genre—poem or prose fiction or prose nonfiction.
For visual art: provide the media & dimensions of your artwork. Do not use brand names.
Type in the following statement: "I _(type your full name)___ certify that the above-named works are my original, unpublished works. I have also read and understand the submission guidelines."

| | |
| --- | --- |
| The Visual Art Guide for Submission | Check each step when complete |
| 1. Title each work with something other than "Untitled #3" | |
| 2. Take photographs with an actual camera, not a cell phone camera | |
| 3. Make sure photographs are professional quality | |
| 4. Digital photographs should be at least 300 DPI at 8″ x 10″ | |
| 5. File should be in CMYK color mode | |
| 6. Ensure there are no identifying copyright, watermarks, etc. on your submissions | |
| 7. Submit your work as a file that can be opened universally (ex: JPEG or TIFF) | |
| 8. Visual Art submission in digital format and include information regarding each work's medium, size/dimensions, and any relevant information regarding composition or technique. | |
| 9. Submit no more than a total of six (6) works of art/photos | |
| | |
| --- | --- |
| The Poetry/Prose Guide for Submission | Check each step when complete |
| 1. Proofread each piece thoroughly, look for spelling and grammar errors. | |
| 2. Save each file as a document, not as a Google Doc. | |
| 3. Make sure your name is NOT on your files at all but put your student A number in the upper left corner of the first page. | |
| 4. For Fiction and Nonfiction: pieces must be typed, double-spaced, one-inch margins, 12pt font, Times New Roman, and no more than 2500 words. | |
| 5. Fiction and Nonfiction: include the word count in the upper left with A number, title and whether or not work is fiction or nonfiction. | |
| 6. For Poetry: format how you would like the work to be published, with a legible font in 12pt size. | |
| 7. Poetry: only one individual submission per page and each submission having A number and title in the upper left corner of the page. | |
| 8. Fiction/Nonfiction: submit no more than three (3) works. | |
| 9. Poetry: submit no more than six (6) poems. | |
Feel free to share this with your friends!