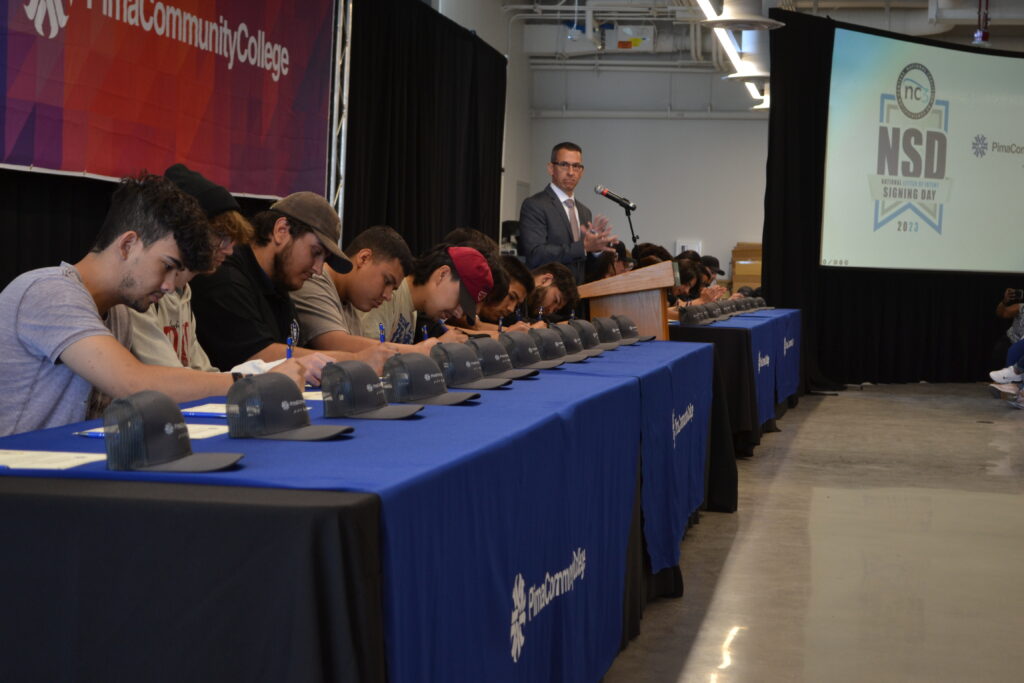 The Pima Post Editorial Team
Pima Community College held its annual signing day today, hosting hundreds of future students ready to commit to their goals with the school.
The event was hosted in the advanced manufacturing building of PCC's downtown campus.
Students made connections with representatives from businesses in the community and leaders from programs available at the college.