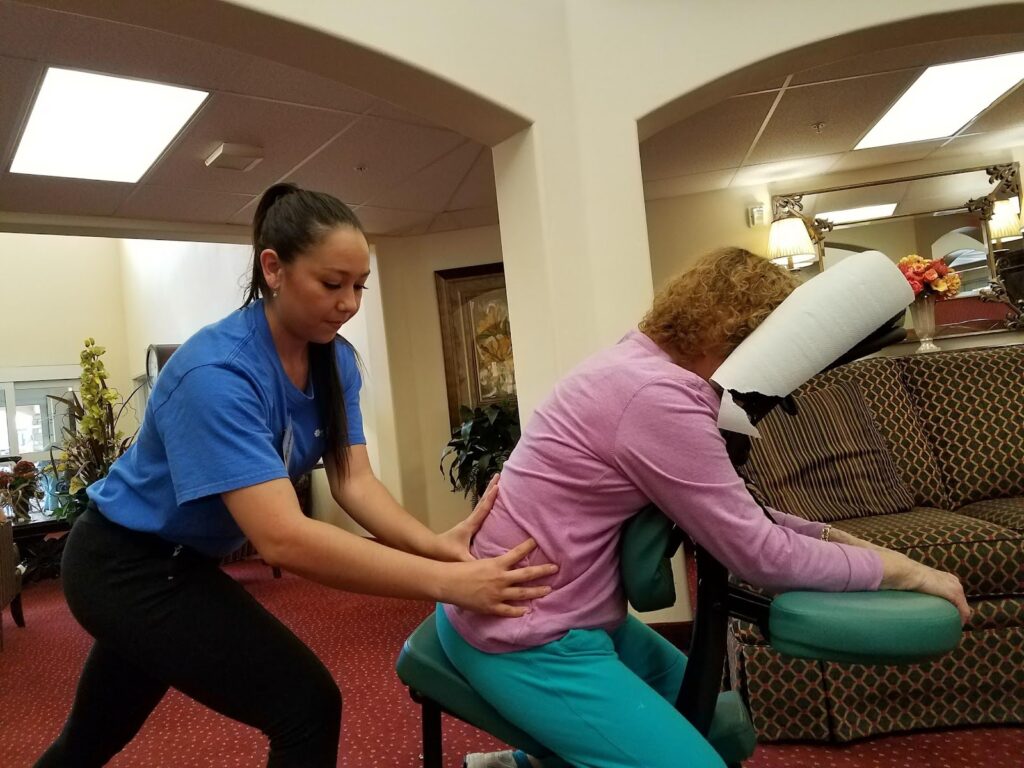 By JENNIFER LANE
Pima Post
Tense shoulders, clenched jaws and a tight lower back could be signs of emotional distress.
For $20 for students and employees at Pima Community College, a 50-minute full-body Swedish massage can help refresh a strained body and worried mind.
The massages are offered at 12:30 p.m. and 1:35 p.m. Fridays through March 17 at the Therapeutic Massage Program at Northwest Campus.
PCC Therapeutic Massage students are perfecting their technique for a price you may not find anywhere else.
People who sign up for a Swedish massage should expect to have "a feeling of deep relaxation and a general feeling of well-being," said John Sweeney, assistant to the program director of the Therapeutic Massage Program.
PCC massage students will be providing light to moderate pressure all of the body.
Clients make a choice on what parts of the body they want to be massaged, and they can also choose how much to disrobe. The ultimate goal is to help a client feel comfortable.
Sweeney stated that each person who signs up for a massage must arrive 20 minutes before the appointment time to fill out forms and give the student time to find a client's most comfortable position on the massage table. Clients must also bring their own blanket.
A client will lie on the client's blanket which is placed over a massage table at the school. The client also will be covered with a sheet.
According to the Mayo Clinic, a Swedish massage is a gentle form of massage that uses long strokes, kneading, deep circular movements, vibration and tapping. It helps you feel relaxed and energized.
A Swedish massage can help release body tension that may follow inflexible deadlines, exceedingly early mornings, tensions at home or traffic jams.
Anybody who is healthy is welcome to make an appointment for a massage while anyone younger than 18 must have parental consent.
Sweeney recommends calling to make an appointment soon because the appointments will fill quickly.
Swedish massages are designed for relaxation. From March 30 to May 18, the Therapeutic Massage Program students will be offering deep tissue massages that are generally used as therapy for people who have a problem in a specific part of their body.