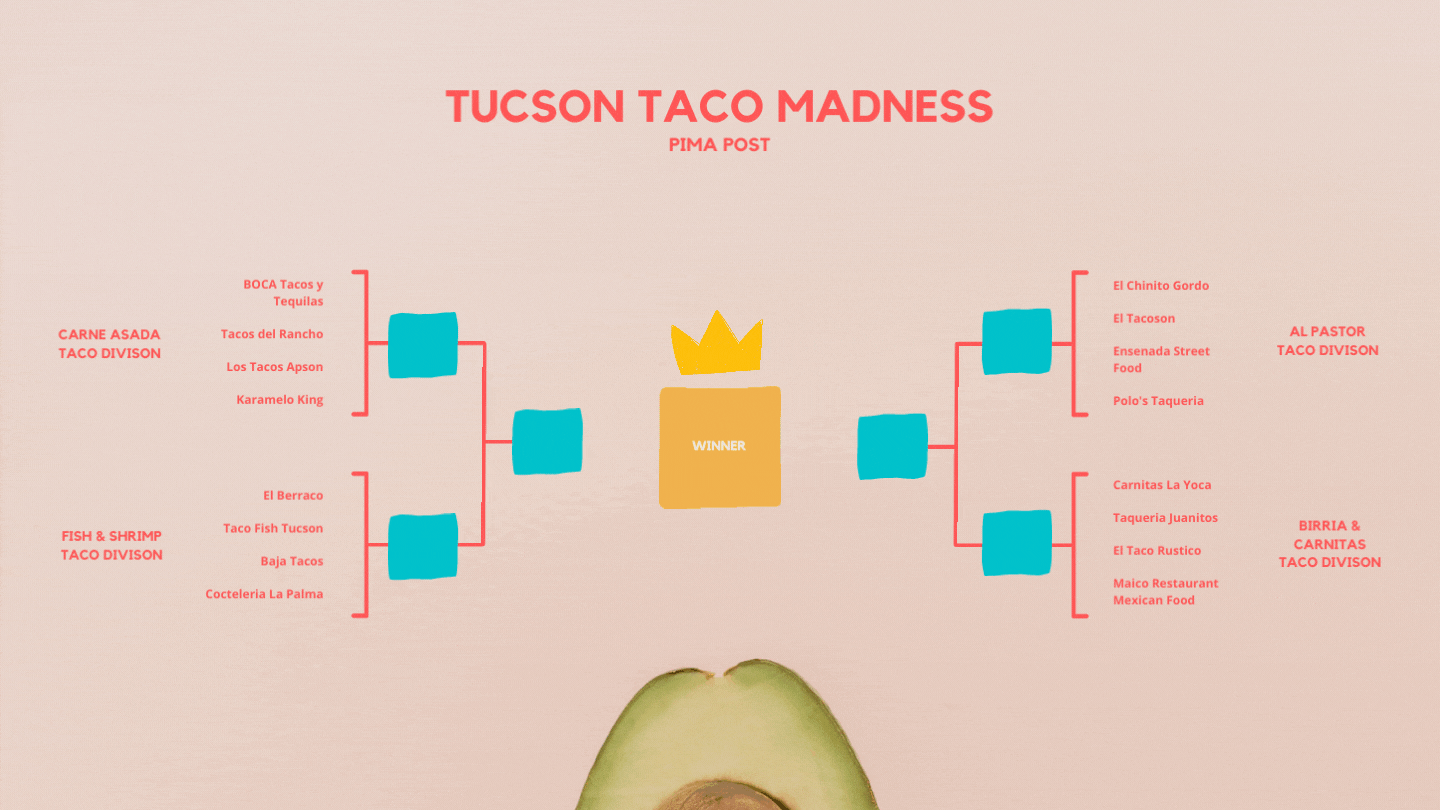 By JAVIER DOSAMANTES
Pima Post
Making a fish or shrimp taco sounds like a simple task, right? You grab a tortilla, pack it with fish, pour some "powers" (veggie toppings and salsas) on it and you're good to go.
Well, actually … no. No, I tell you, no.
What is known as a fish taco or a shrimp taco, isn't made willy nilly with any kind of fish or shrimp. Nor with random powers and any kind of tortilla.
It is not a simple taco. It is one of the most layered, colorful and loudest tacos.
Jazz music is just random sounds and noises, struggling to find a flow and rhythm without structure to the unfamiliar ear.
When in fact, it's a beautiful collection of melodies within a structure. And that from time to time, it steps out of that structure in search of more adventurous sounds — without losing the integrity of rhythm and flow.
Fish or shrimp tacos follow a similar philosophy. And the structure goes like this:
Corn tortilla.
Fried fish or shrimp.
Powers should include cabbage or coleslaw, dressings and salsas.
Within that structure, the corn tortilla and its softness are non-negotiable, although the size is.
Likewise, the frying of the fish or shrimp is a must, and it's the backbone of the taco. But the frying style (in hot lard or oil) and the breading (sometimes panko) is when the complexion of the taco changes.
Its soul remains, though.
Powers should include cabbage or coleslaw, and it's up to the shop to play around with this choice.
Dressings can have a classical influence like chipotle mayo or a more contemporary flavor like spicy cilantro.
Mayo is sometimes spread in the tortilla, and sometimes it is not. You can add a spicy or not spicy salsa, but it has to have a green one and a red one.
That color scheme can be a motif in the taco by adding "salsa bandera" (otherwise known as pico de gallo). But if the taco runs the risk of becoming saturated with other flavor tones, you can skip it.
Fish and shrimp tacos are said to have been invented in the states of the Baja (Baja California Norte and Baja California Sur). But it has traveled to other northern states in Mexico like Sonora and Sinaloa.
Everywhere you go, you'll find a different but same interpretation of a taco. And we'll find out which fish or shrimp taco in Tucson is the best.
Mexican seafood is, for the most part, a breakfast or lunch affair.
When standing around and eating a deep-fried fish in a taco on a warm tortilla on a warm day at noon (at the beach or Tucson), powers need to have a freshness to them.
Baja Tacos knows this well and rolled out great powers. The veggies and salsas were fresh, yet spicy and contrasted with the warmth of the deep-fried fish perfectly.
Unfortunately, once past the powers, the protein and tortilla didn't match up well against the other three in the division. But it has to be noted that this outfit also has great ceviche and cocteles programs.
Taco Fish Tucson also focuses on the powers. Its scheme features a powers assortment that can compete against anyone because of its versatility and freshness.
This taco's tortilla is also elite. It is one of the best in the tournament.
A taco that stylistically is abundantly packed with huge pieces of breaded fish or shrimp — needs a strong tortilla game to hold up. And this one does just that, with a delectable softness that elevates everything else in the taco.
However, in such a highly competitive division, the shrimp and fish could not go bite for bite against the top of the division.
The ultimate battle for the division crown came down to traditional versus modern.
One taco stayed true to the division's style and roots, while the other zagged and created their brand of play.
Cocteleria La Palma has mastered the three aspects of what makes a great fish or shrimp taco. In its scheme, the powers are fundamentally sound and fresh. They are classical and cover every need these tacos call for.
But the focal point of its scheme is the breading on the fish or shrimp of the taco. It is an old-school "capeado."
It perfectly totes the line of crunchy and soft (not soggy). Blending symphonically with the texture of the salsas, dressings, and cabbage — except for the tortilla's texture.
An otherwise beautiful style of taco wasn't able to advance, because it didn't execute the tortilla phase of the gameplan.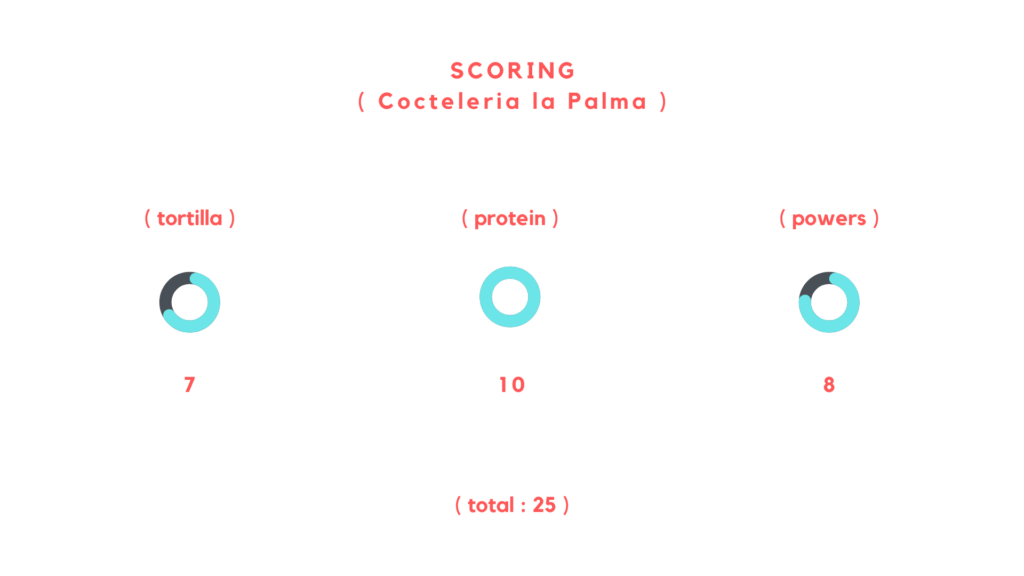 Food at El Berraco is anything but traditional. It plays within the structure of what is Mexican seafood and steps outside the lines now and then to skillfully create its dishes … fish and shrimp tacos included.
El Berraco hoisted the best fish and shrimp taco of the division and did so by playing its own style.
It used a corn tortilla that might be on the smaller side, but doesn't lose its integrity. Something of utter importance for this style of taco, because every fish or shrimp taco has to be packed.
Besides trotting out a great tortilla, it did not compromise the powers side of the game. And this is where El Berraco deploys a seemingly unconventional scheme.
On the surface, the powers look different from the traditional style. But they're the same with some added wrinkles.
Red pickled onions, chipotle mayo, salsas and coleslaw are served with the taco, but they all have an added twist in flavor and composition.
Contrary to Cocteleria La Palma's traditional gameplan for breading the protein, El Berraco chose to go with a crispier and a more golden breading. It is crunchier and packs the shrimp and fish flavor masterfully.
Cocteleria La Palma executed its protein game plan to perfection, but El Berraco was able to edge out the victory with a better tortilla and powers game plan.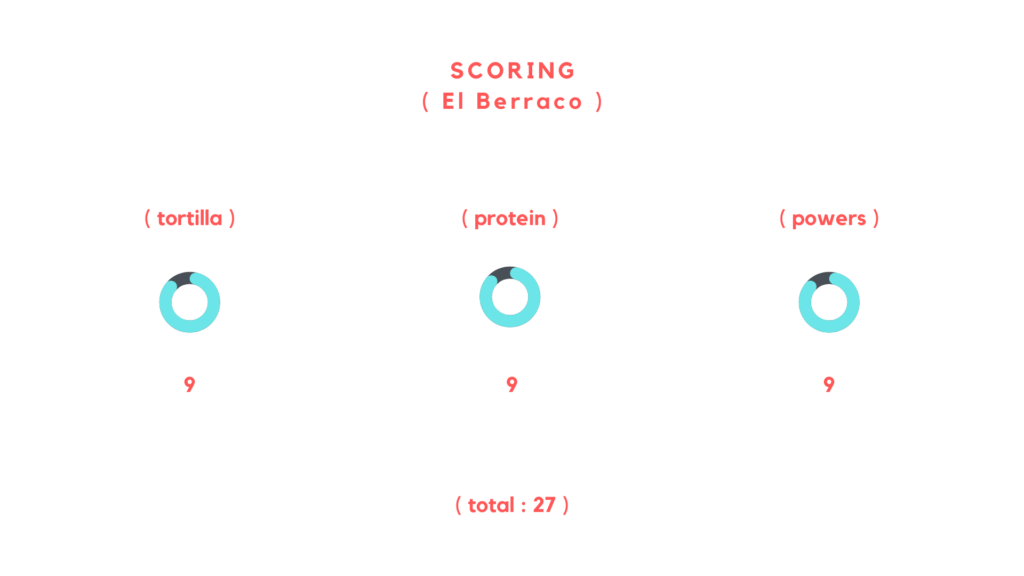 A fierce rival awaits El Berraco at the North Conference Finals. It will be a fight of different styles — but if anything was proven by it in this round — it is that it can step out of the comfort zone of its structure to win.