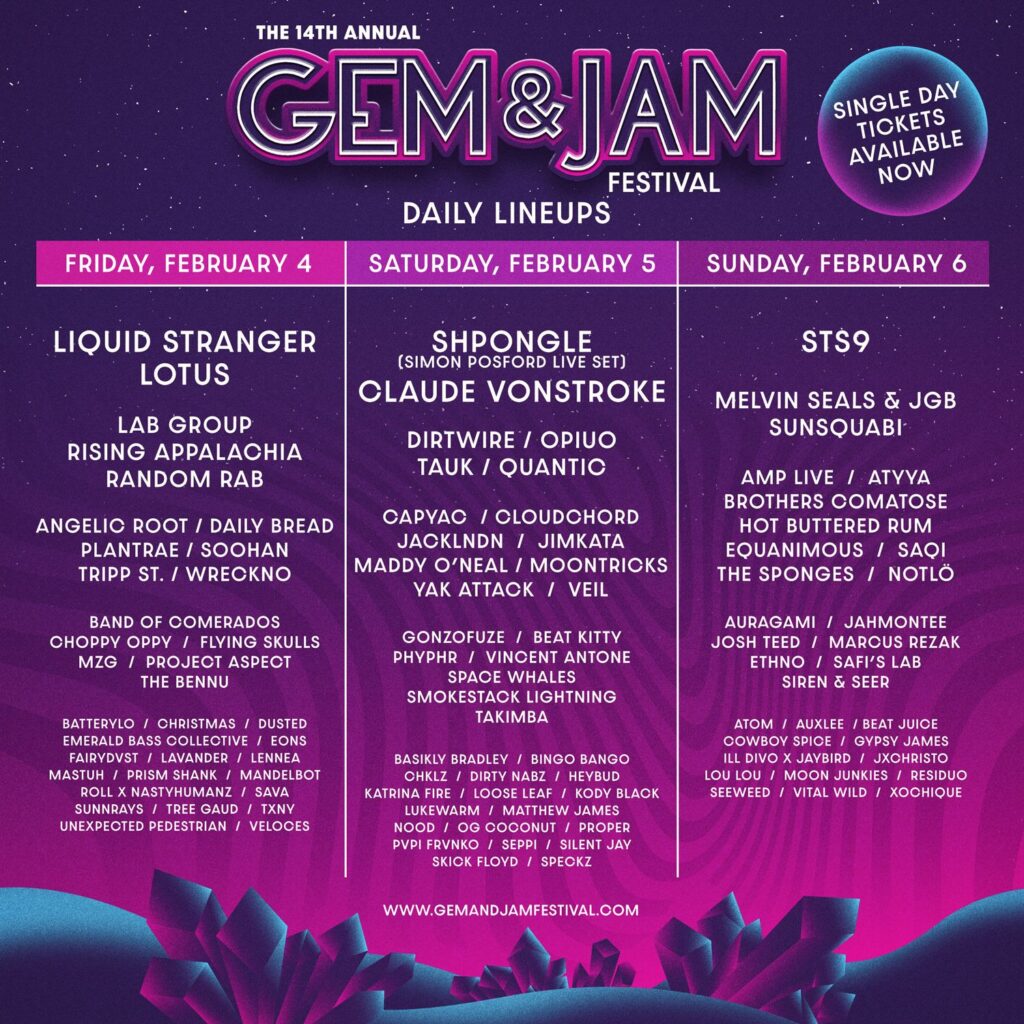 By JOSHUA BAILEY
The Tucson 14th annual Gem & Jam show will be premiering Feb. 4 until the 6.
In addition to showcasing (and selling) a wide variety of minerals and gems and interactive art installations, Electronic Dance artists from a large range of backgrounds will be entertaining audiences in attendance at the Pima County Fairgrounds.
The sonically diverse festival will feature a wide variety of musical acts ranging from jam, rock, indie, bluegrass, funk and soul bands, to bass, indie-dance, experimental, trip-hop and dubstep DJs.
Headliners will include STS9, Liquid Stranger, Shpongle (Simon Posford Live Set), Claude VonStroke and Lotus, with support from Goldfish, Opiou, Quantic, Rising Appalachia, Sunsquabi, TAUK, Random Rab, Daily Bread and Wreckno.
Those interested are welcome to browse tickets at https://gemandjamfestival.com/tickets/. Prices start at $70 for a single-day entry ticket or $200 for a three-day entry ticket.