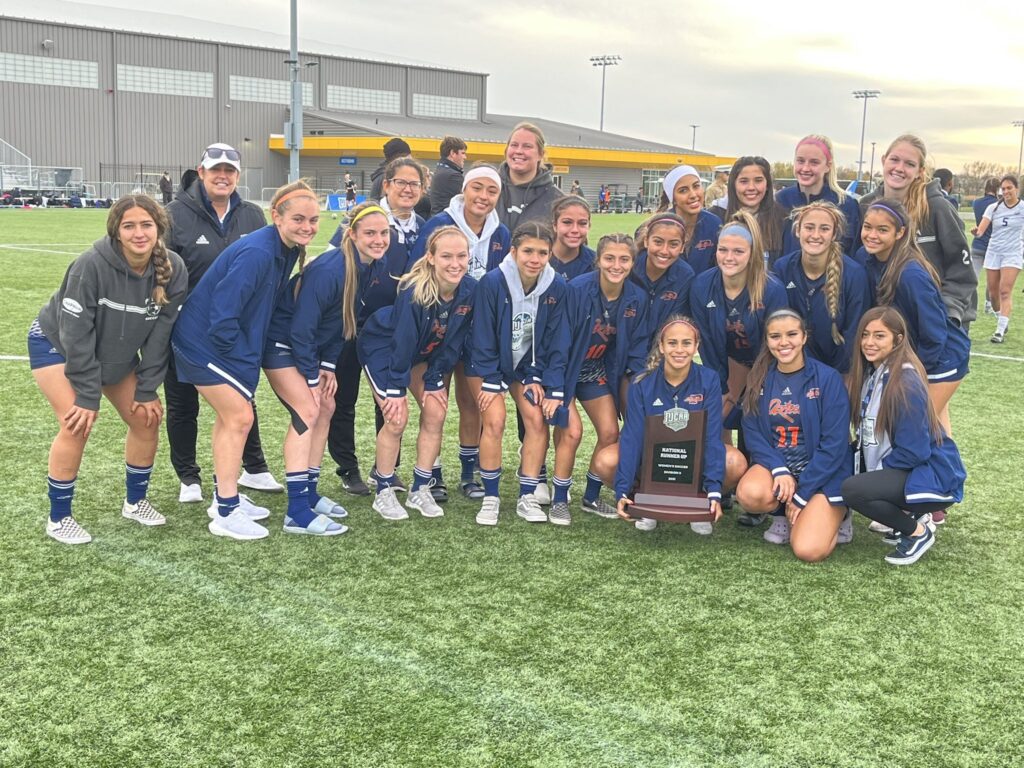 By ALEX JIMENEZ
Pima Post
Pima Community College women's soccer team closed off the season with an impressive run, reaching the National Final in the NJCAA DII Women's Soccer Championship, where it took penalties to beat the Aztecs.
No. 4 Pima met up with No. 1-ranked Heartland Community College in the National Final, where Heartland took an early 1-0 lead before Pima midfielder Kaitlyn Bassett responded making the score 1-1 in the first half.
In the second half, Delaney Buntin intercepted a misplaced pass by the goalkeeper and scored to give the Aztecs a brief 4-minute lead until Heartland equaled the score at 2-2 yet again.
After two 10-minute halves of overtime, Pima and Heartland would have to settle the National Final from the penalty spot, where the Aztecs fell 4-2.
Tucson natives Caitlyn Maher and Delaney Buntin both were named to the NJCAA All-Tournament team.
Pima opened up the tournament by beating No. 9 Southwestern Illinois College 2-0 and No. 5 Holmes Community College 3-2.
The two wins gave the Aztecs a berth to the national semifinal where they beat a familiar rival, No. 6 Phoenix College, 5-4 in penalties thanks to Angelina Amprano's two penalty saves and Seti Valencia's game-winning penalty.