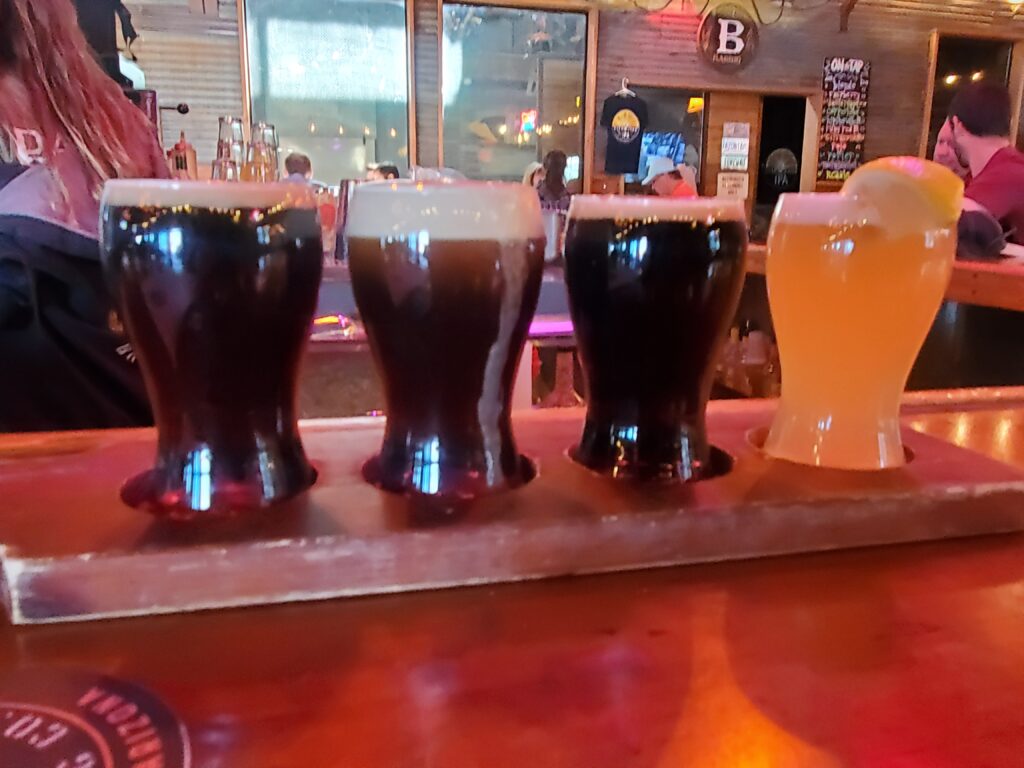 Story and photo by TROY HUTCHISON
Pima Post
The craft beer scene around the country has taken off and the number of local breweries has climbed over the years in Tucson.
With the number of breweries increasing in the city, I decided to go around town and share my thoughts on some breweries.
First on the list is one of the oldest breweries in Tucson. Barrio Brewing Co. was established in 1991 as part of a small restaurant called Gentle Ben's Brewing.
About 15 years ago, Barrio Brewing split off into its own building at 800 E. 16th St.
Dennis and Tauna Arnold originally owned both businesses, but in recent years, Barrio Brewing has become an employee-owned company.
To be a part of the ownership group, an employee must work 30 or more hours and have been with the company for at least five years. There are about 15 employee owners.
This isn't your typical brewery. It is a full-time restaurant that's open from 11 a.m. -10 p.m. daily Sundays-Thursdays and 11 a.m.-11 p.m. Fridays and Saturdays with a capacity of about 600 inside and on the patio.
Barrio offers a full menu from burgers to wings and has happy hour from 3-7 p.m. Mondays-Fridays featuring $1 off all beers. There is also a special that does not include happy hour. Whenever a train goes by on the tracks you can receive $1 off a beer except for Mon.-Fri. from 3-7 p.m.
Barrio has 12 beers on tap and four seasonal beers that are rotated throughout the year.
I sampled nine of the 16 available beers, and here are the top three beers graded out of a scale of 1 to 5 with 5 being the maximum number of points:
Mocha Java Stout – 4.8
The mocha java stout is a great beer for the winter, with a full-bodied taste of mocha and a hint of coffee. This is the perfect beer for people that like their beer on the stronger side.
Jefeweizen – 4.2
The Jefeweizen is a hefeweizen yeast wheat-style of beer that is popular in Germany. The beer is light, refreshing and a nice changeup from the staple of Barrio, which is Barrio Blonde. However, the beer definitely needs the lemon that is served with it to put it over the top.
Nolan's Porter – 4.6
Nolan's Porter is Barrio's spin on a dark porter, and it doesn't disappoint. Again, this beer is full bodied, but not to the point where it is overwhelming to the palate.
The best way to sample all these wonderful beers and mix in a few of your own selections, is by ordering a flight of beer. The flight will give you the option to select four beers that are 5 ounces each, and it will cost you less than $7. This gives you the ability to find your go-to beer.
Overall, Barrio Brewing Co. is the perfect place to bring some hungry friends or take a date out for a night on the town.