By JAVIER DOSAMANTES
Pima Post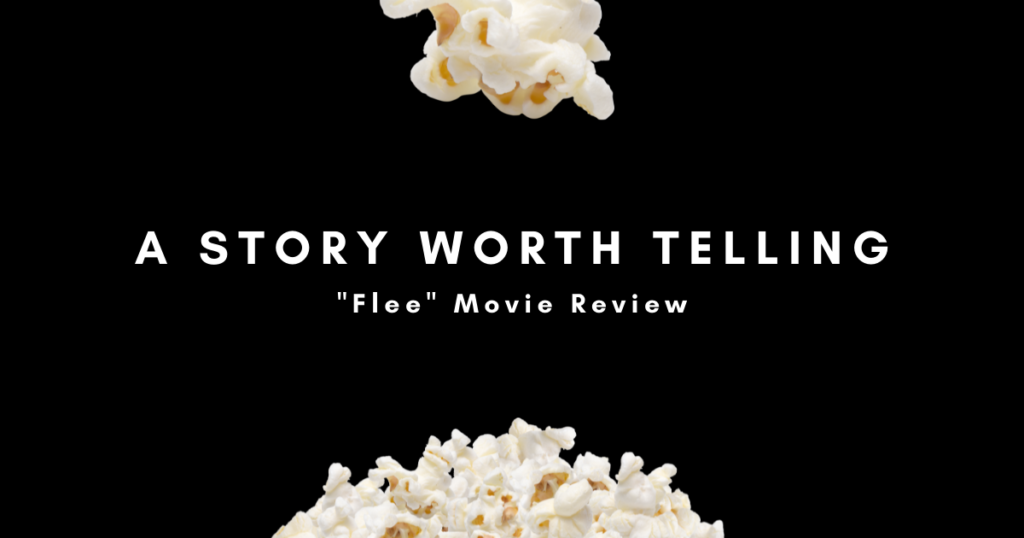 Jonas Poher Rasmussen's "Flee" is a unicorn of a film.
We haven't seen anything like it before, and we probably never will.
Some films in the animated documentary genre have been nominated for an Oscar or have received critical acclaim, but none to the extent and success of "Flee." Movies in this genre tend to be overly ambitious or too niche with their storytelling and animation.
However, this animated docudrama has been a heralded success because of its simplicity in style.
The reception from critics, audiences and the academy resulted in three Oscar nominations for Best Documentary Feature, Best Animated Feature Film and Best International Feature Film (Denmark).
This is the first time in the history of the Oscars for a film to receive this trio of nominations, and it might be the last. A unique set of circumstances had to occur for "Flee" to be created.
Global events and military conflicts in the '80s and '90s led to the film's protagonist (Amin) fleeing from Afghanistan as a refugee, and eventually ended up in Copenhagen, Denmark, where he became friends with Rasmussen.
Amin had never told anyone his story, but after many years, his now filmmaker friend Rasmussen helped him share his human experience through an incredible movie.
Telling Amin's story through an animated documentary is part of the genius of "Flee." Animation (if used correctly) is helpful in packaging complex subjects into a more digestible portrayal because of the visual appeal.
Alternate versions of this movie as a live-action feature or documentary would have required three hours to establish backstory and character development successfully.
Any of these versions in the wrong hands would have resulted in a cliché or a way-too-long film … instead, this layered documentary feels unique, vibrant and is told in 89 minutes.
Its style of animation was also key to pull off this project: It is simple, stylish and captivating.
By also choosing 2-D instead of 3-D, the movie is able to retain and project a feeling of nostalgia — a feeling that is very useful for another way in which Rasmussen leaned on animation.
In a documentary, many of the events are just retold or shown through usually poorly recorded footage. But in this case, they were reconstructed in animated scenes and are retold through a more stimulating lens.
Thanks to this reconstruction of events, Rasmussen was able to control the direction and style to make them have a more powerful effect on the audience.
The soundtrack was phenomenal. It is a perfect example of how to use music for pacing and delivering scenes. It's also the best use of Daft Punk's "Veridis Quo" since the French duo's anime "Interstella555."
"Flee" makes a powerful story feel intimate because in essence it's Amin having a personal conversation with his friend about his life and things he had kept secret for 20 years. In turn, Rasmussen rewarded his friend with a great film about his life.
It's a soulful and unique film that will carve its own corner in movie history and has a good chance of solidifying its legacy with an Oscar win in March.