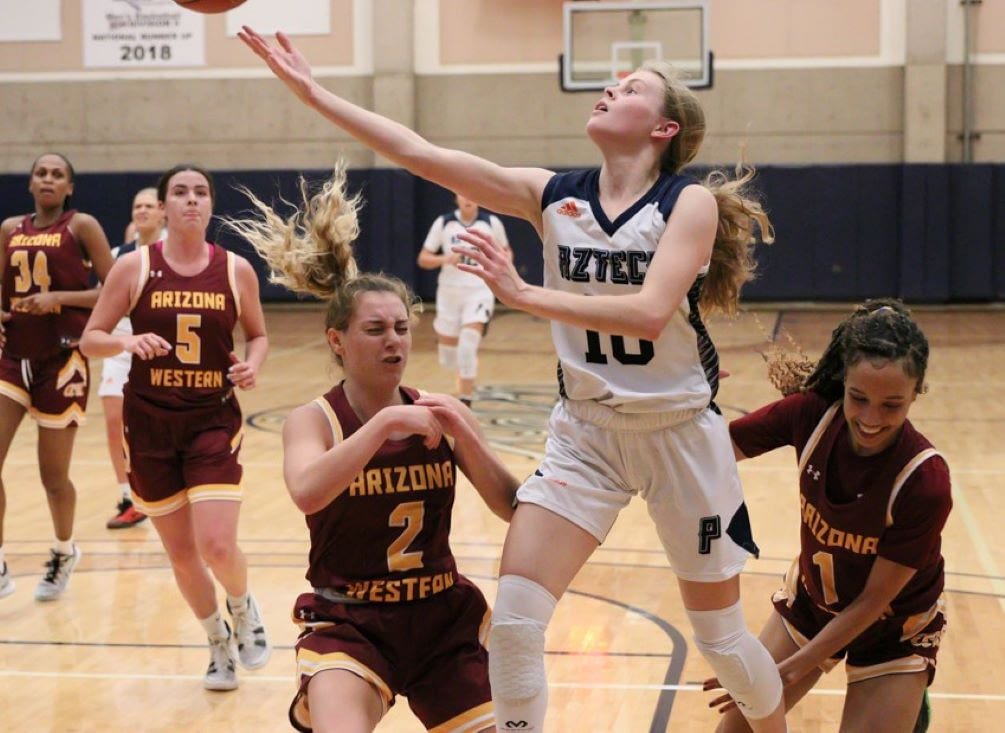 By Nate Martinez
Pima Post
The No. 8 Pima women's basketball team (7-2,3-1 in ACCAC) won its away game on Wednesday night, beating the Glendale Gouchos (2-7, 1-3) by a score of 74-57.
The Aztecs added to their 32-28 lead in the first half, outscoring Glendale 42-29 after the break.
Pima will play on the road again at 2 p.m. Saturday when the Aztecs will face Chandler-Gilbert Community College.
Freshman Angel Addleman (Palo Verde) led the team with 18 points. She also had nine rebounds and three steals.
Torrance Begay was second with 14 points, nine rebounds and three assists. Begay also went an impressive 5 for 5 from the field.Nikya Orange (Tanque Verde) had 11 points to go along with her nine rebounds. Luisayde Chavez (Rio Rico) also had 11 points, six rebounds, eight assists, two steals and two blocks.