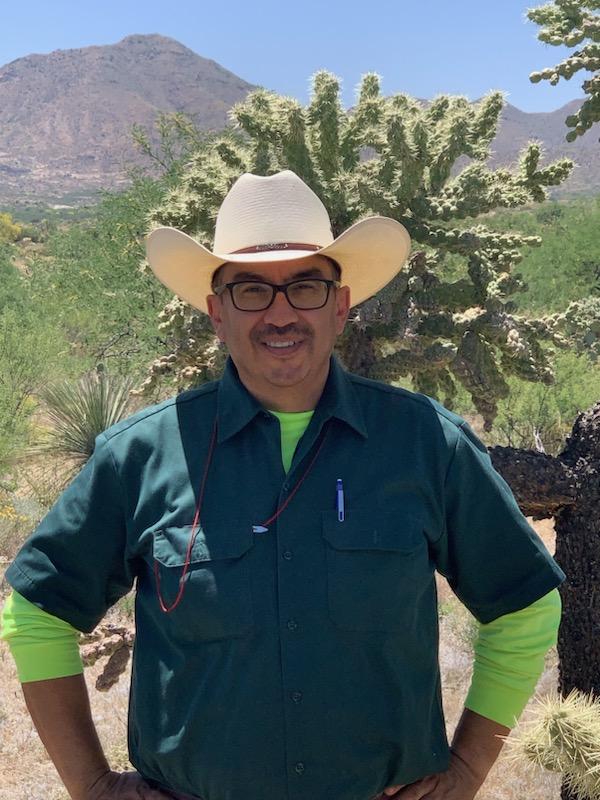 By QUENTIN AGNELLO
Pima Post
Many students that graduate from Pima Community College with associate degrees go on to follow their careers.
Surprisingly, some students choose to return for a second degree.
Hector Rodriguez is an alumnus at Pima and currently is studying Archaeology. A storied man and a hard worker for a local Home Depot, his presence on West Campus that day was confident. His cowboy hat matched his Southwestern attire.
"When I first began studying at Pima, I was not ready for college," Rodriguez said. "I did well in school but I was not prepared for college life, but Pima prepared me academically and helped me grow up."
Rodriguez's first associate degree was in Liberal Arts and Sciences, with a focus on History. His interests were in the Mexican-American studies of the Southwest, which he said helped him become a social worker. He said his work involved him in his local community.
However, he did not stay in that career. Seeking new opportunities, Rodriguez applied to Tohono O'odham Community College in Sells. This is where he would study archaeology. At the same time, he was starting a second career in rental properties with his family. He saw his career as a worthwhile investment, but his heart was set on the study of archaeology.
Eventually, this road of careers and associate degrees led Rodriguez back to Pima. His cousin and Home Depot co-worker, Domingo Orduno, said that Rodriguez is passionate about his work.
Rodriguez is one of many alumni at Pima that continue to seek further education. According to a survey done by Banner Academic History and Graduation tables, about one-quarter return to PCC for more classes and about one-fifth of PCC graduates obtain a second associate degree.
Rodriguez discussed his motivation to return to Pima.
"My first career was about serving the community, the second was about my family, and this final one, hopefully, is for myself," he said.
The department in which he is seeking his associate's degree is renowned at PCC. The Archaeology department at Pima was recently awarded the Peabody Institute Archaeology Award. Rodriguez cited the department's professionalism and ethics taught along with the basics of archaeological discovery.
Rodriguez recently presented a project at an undergraduate symposium on PCC's West Campus. The symposium consists of undergraduates from across the anthropology departments each presenting their research projects and findings on things that involve humans.
Rodriguez presented his research, which began at TOCC and ended at Pima. He said it was about "Reviving traditional tribal customs to coincide with the Arizona state centennial."
A big part of the research was him taking part in a traditional agave roasting event within the Tohono O'odham tribe. Many of the natural resources that the O'odham relied on came from the agave.
Overall, of the words to describe Rodriguez: The family man, the diligent worker or the archaeologist. The quote by Orduno comes to mind:
"He's very reliable, trustworthy and an all-around great guy."