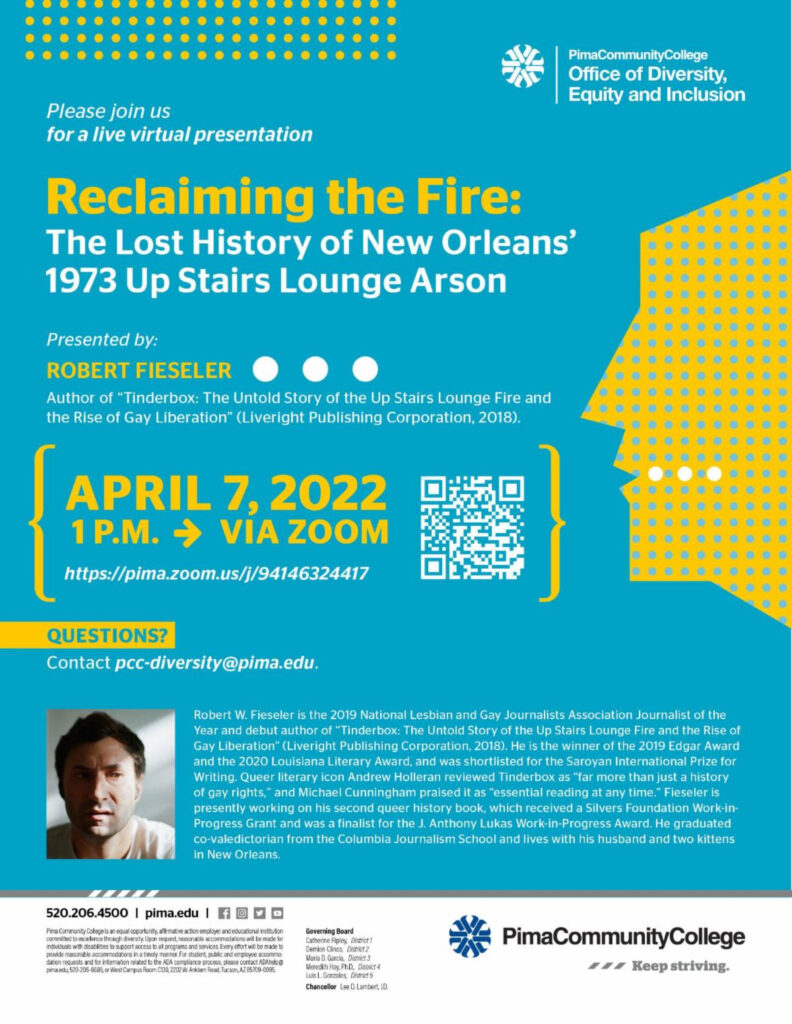 By EMILY GASTELUM
Pima Community College's Diversity, Equity and Inclusion office is welcoming author/journalist Robert W. Fieseler virtually on Thursday, April 7.
The New Orleans resident wrote "Tinderbox: The Untold Story of the Up Stairs Lounge Fire and the Rise of Gay Liberation," a book about a tragedy that claimed the lives of 32 gay people on June 24, 1973.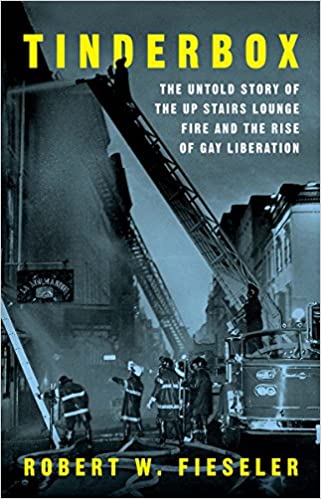 He will discuss that event in a talk titled "Reclaiming the Fire: The Lost History of New Orleans' 1973 Upstairs Lounge Arson."
Fieseler won the 2020 Columbia University Journalism School First Decade award as well as the 2019 NLGJA (National Lesbian and Gay Journalist Association) Journalist of the Year.
For anyone interested in joining the free virtual talk, it will start at 1 p.m. Thursday via Zoom Link.
If you have more questions, email [email protected].