By NATE MARTINEZ
Pima Post
The Aztecs' Men's Track team broke three indoor school records and Pima Women's Basketball forward Keara Felix earned the ACCAC's Division II player of the week.
At the Mesa Indoor Invitational Feb. 13, No. 1 ranked Orian Barger finished at first place in the 600-meter race with a time of 19.54 seconds, breaking Pima's original indoor record.
No. 8 ranked Reece Gardner also broke an indoor record in the heptathlon with a total point score of 4,859. He finished first in the event and earned a national qualifier.
And No. 13 ranked Joel Gardner earned a school record and a national qualifier in the 5000-meter race event with a time of 15:09.16.
On the women's team, three Aztecs earned first-place finishes in the same invitational.
Jada Olsen has been a phenom at the pole vault this season. Thus far, she has been undefeated in the event in the last three weeks, taking her latest one with a vault of 3.30 meters.
Abigail Watts took first place in the pentathlon with 2,922 points scored. Lucy Chaves finished in first place in the weight throwing event with a distance of 14.90 meters.
The Pima Softball team played the Italian National team at noon Feb. 18 at the West Campus field during a wet and rainy day.
The exhibition game allowed for student-athletes to get experience playing against top-level competition from outside of their conference.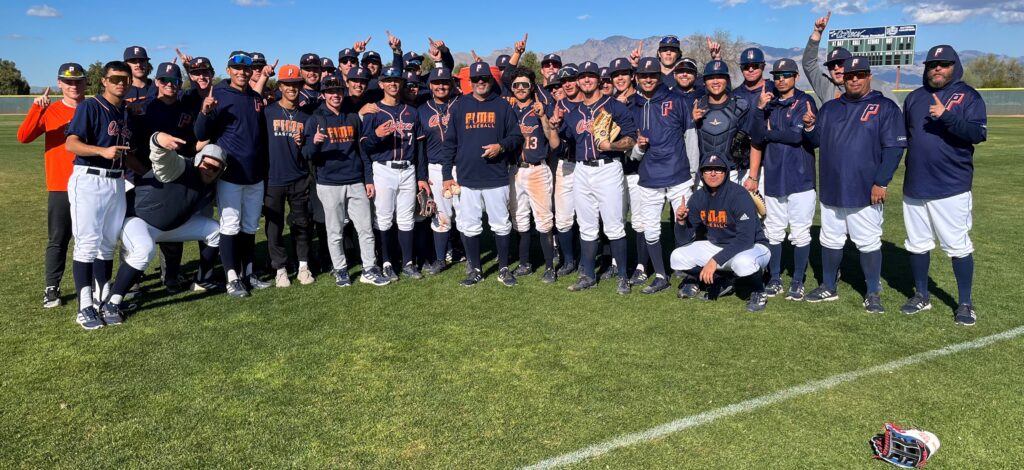 Pima's baseball coach Ken Jacome earned his 100th career win on Feb. 17 against Christian Community College. The Aztecs beat the Saints by an 8-1 score. 
The Aztecs took the lead in the first inning and kept it there to secure the victory.