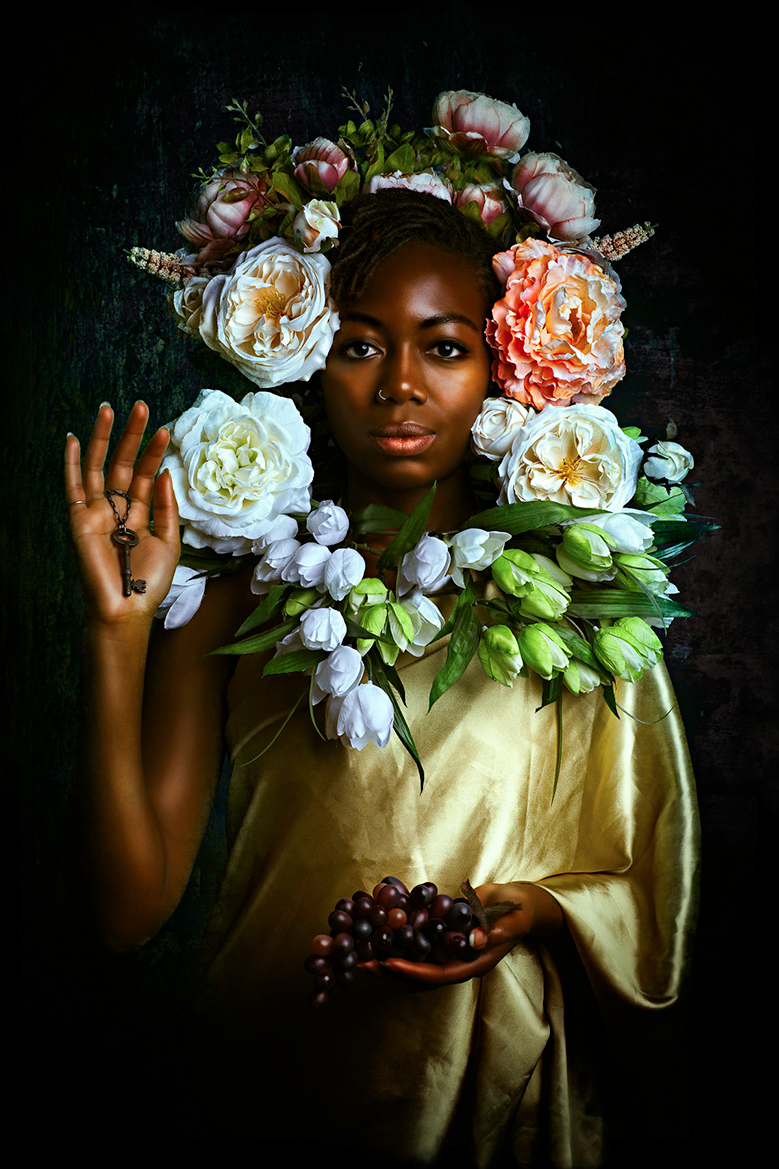 By ALEX JIMENEZ
Pima Post
Pima Community College is hosting the American Renaissance art exhibit at the Louis Carlos Bernal Art Exhibit on PCC's West Campus until Dec. 8.
Admission to the exhibit is free and displays work from two artists: Alanna Airitam and Wayne Martin Belger.
Alanna Airitam is a San Diego-based portrait photographer. Her main goal as an artist is to bring representation to African-American people.
"My practice is focused on researching historical and contemporary narratives of stereotypes, representation, identity, and heritage through portraiture and vanitas still life subjects," states Airitam in her artist statement.
"Weary from experiencing how people of color are treated, I felt called to create images of people who look like me with reverence and dignity. I began working on The Golden Age during the spring of 2017," she states. "During this process I came to recognize ways in which I've allowed negative projections of others to hold me back. I understood how uncomfortable I was in art spaces, that in so many non-spoken ways it became obvious we didn't belong … It became important to create work as a tribute to Black culture while addressing how we've been omitted from art history as a whole."
Airitam's series, The Golden Age, is about creating 17th Century Renaissance paintings using members of her community as the model.
Wayne Martin Belger is a Tucson-based artist born in Los Angeles. Belger considers himself to be a student of linguistics and comparative religion who "investigates the roots of beliefs, passions and truths as told through alternative and historic forms of communication," as said in his artist statement.
"I am an unconventional fine art photographer that uses historical artifacts and processes as his
medium to build intricate functional analog cameras that are hand-tooled from blocks of
metal, and used to engage with underserviced(sic) communities, highlighting current social
and humanitarian issues," states Belger in his artist statement.