Pima has wrapped up its Halloween celebrations at last. After weeks of candy and spooky events, including a showing of IT and pumpkin painting, Pima's West campus Student Life organized a party on October 31st which included a costume contest, Super Smash Bros Ultimate tournament, and free hot dogs.
Jesus Christ was declared as the costume contest winner, with the runner-up being Ezio from the Assassin's Creed game franchise. Other characters present included Batman, Jigsaw, Anakin Skywalker and Obi-wan.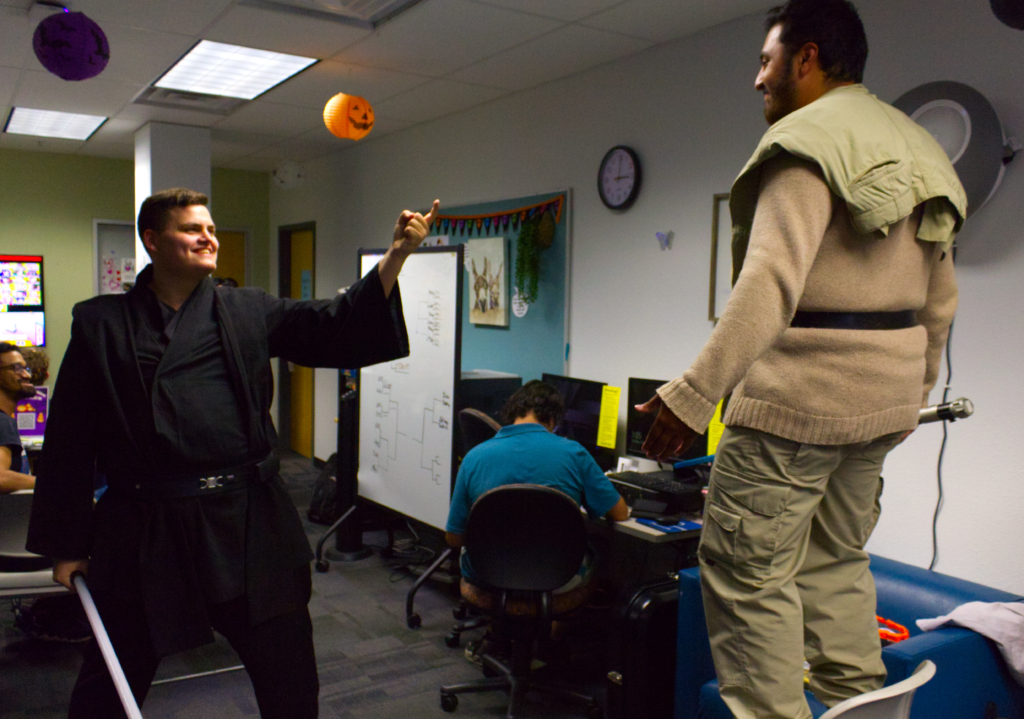 "This is the first event I've participated in; it was quite fun!" said one attendee, Ariana Cañez, who came as a vampire queen.