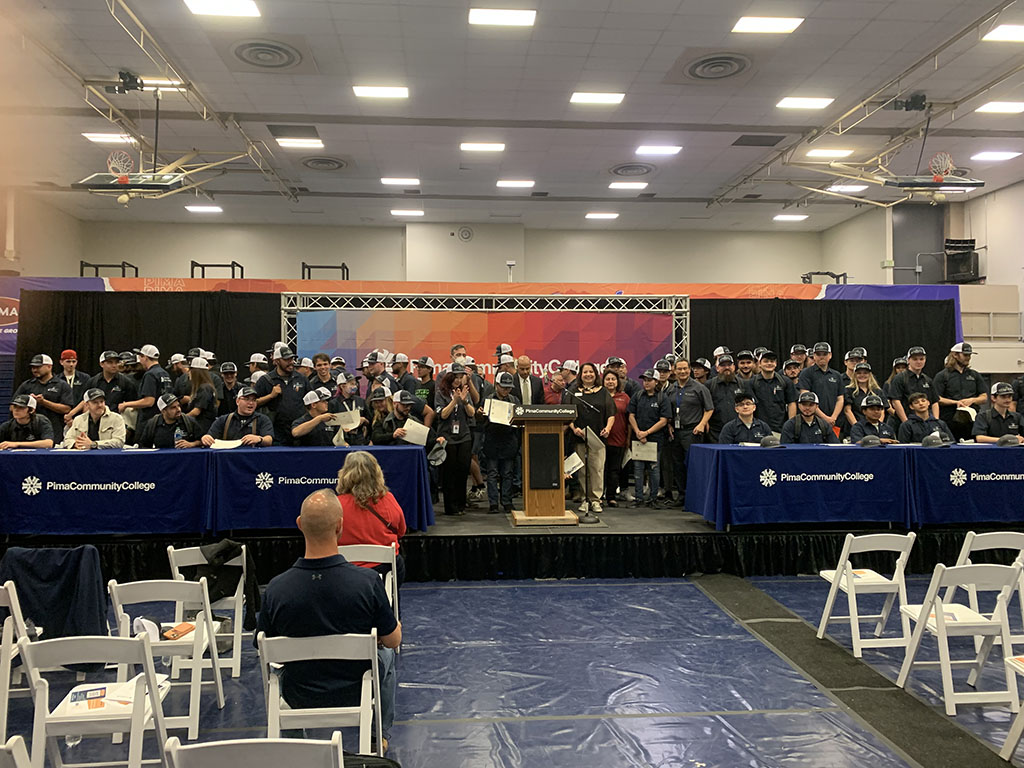 Pima Post Editorial Staff
The college celebrated its students today during its annual National Letter of Intent Signing Day.
Pima College's Office of the Provost sent out the following message to highlight today's event:
The College participates in a wonderful event called National Letter of Intent Signing Day each year. 
Just as we value and recognize athletes who commit to play a sport, the signing day ceremony is designed to honor students who are entering into, or are currently enrolled in a program at PCC. Earlier this week, email invitations were sent out to all students new to higher education in their first or second semester who are currently degree or certificate-seeking, in any PCC program.
Signing Day helps them celebrate their choice to come to Pima and provides an opportunity to re-commit to completion and be inspired for this choice. Students will join their peers to commit to finish their program. It is truly an exciting and emotional moment for everyone involved. We are excited for the first in-person event since March 2020. Most of the festivities will take place in the courtyard, with staggered groups going inside to sign.